Other Highlights
The museum site with an total area of about 12,000m2 includes Kuhara's Head Office and other exhbits.
Kuhara's Head Office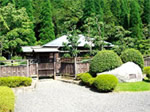 This is the house where the founder Kuhara lived in the early days of the Hitachi Mine and where he toiled over business schemes with his key staff.
The house is designated as a historical monument of Ibaraki Prefecture.
Jingaido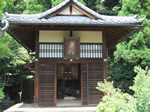 This building is made from an old cedar that stood on the planned site of the Daioin Refinery. The wood from the temple that stood on the grounds of Kuhara's Kobe ome was also used to build this temple after his relocation to Tokyo.
Shafts No. 1 and No. 11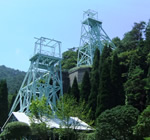 Shaft No. 1 operated as the main shaft of Hitachi Mine for 75 years, from 1906 until the closing of the mine in 1981.Opened in 1951, Shaft No. 11 was different from conventional shafts in that it had a circular cross section and featured reinforced concrete walls.
Sanjinsha Shrine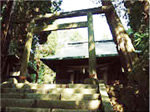 This shrine commemorates Kanayamahikonomikoto and Kanayamahimenomikoto, gods of craftsmanship, and dates back to the days of the Satake family, Hitachi's local ruling clan. It was rebuilt by Kuhara in 1909.
Electric Locomotive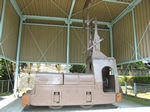 This electric locomotive was an important mode of transportation inside and outside the Hitachi Mine's smelter and refinery for 50 years until 1960. Built by Hitachi, Limited.