Business Segments
Mineral Resources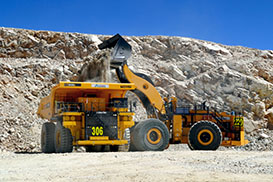 Japan is highly dependent on imports for most of the non-ferrous metal resources including copper due to its scarcity of natural resources. Although copper is an indispensable metal resource in modern society, it's more difficult than ever to secure copper ores constantly due to its uneven distribution, a country risk, a price/exchange fluctuation risk, larger scale of mine development projects and soaring development costs due to intensifying global competition to acquire resources. Moreover, the demand of high-grade clean copper concentrates is increasing in the global trend of decreasing copper concentrate grade and increasing its impurity level. In such environment, we are seeking to maintain the stable operation and improve productivity of the Caserones copper mine, in which JX Metals holds all interests.
We are also actively engaging in exploration and research of minor metal mines, which could contribute to a growing demand in the field of advanced materials in the future.
Keywords for better understanding the mineral resources business
In Chile, South America, The Caserones Copper Mine has started the production of copper cathodes by SX-EW since 2013, and also has started the production of copper concentrates since 2014. Its copper concentrates are clean with low impurities and leading raw materials for the JX Metal Group's smelters, playing an extremely important role in our copper smelting business, which is the core of the supply chain of metals.
Caserones Copper Mine: Overall View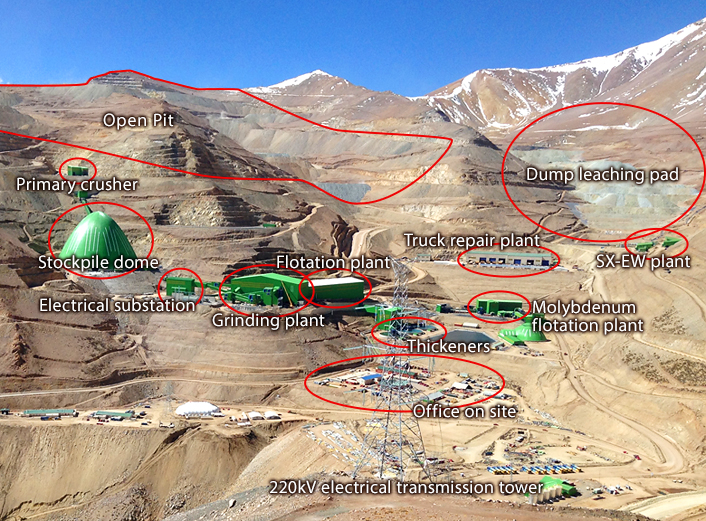 Caserones Copper Mine: History of Development
May 2006
Pan Pacific Copper Co., Ltd. (in the JX Metals Corporation Group) acquired mining rights to the Caserones Copper Deposit (then called the Regalito Copper Deposit).
-
Economic feasibility was assessed based on drilling surveys and other studies.
September 2008
Feasibility studies were begun.
2010
The decision was made to go ahead with development. Construction was begun.
March 2013
Refined copper production by the SX-EW method was begun.
May 2014
Copper concentrates production was begun.
July 2014
The first shipment of copper concentrates departed, bound for Saganoseki Smelter & Refinery of Pan Pacific Copper.
A mine opening ceremony was held.
February 2021
The JX Metals Corporation have acquired Full Rights and Interests.
July 2023
JX Metals Corporation transfered 51% of interests to Lundin Mining Corporation.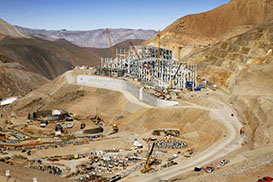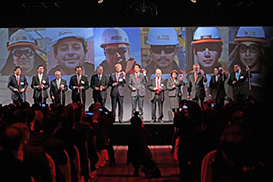 In addition to the Caserones Copper Mine, we own interests in other promising mines overseas, seeking not only return on investment but also a stable supply of copper ores. These are large-scale mines in the global top 10 in the copper production volume, and, like Caserones, are located in Chile.
Overview of mining investments
Los Pelambres Copper Mine (Chile)

Escondida Copper Mine (Chile)

Mineral Resources
Approx. 6.0 billion tons
(Copper grade 0.50%, molybdenum grade 0.017%)
(as of Dec. 31, 2020)
Approx. 27.2 billion tons
(Copper grade 0.52%)
(as of June. 30, 2020)
Production start
Jan. 2000
Dec. 1990
Copper Production (2020)
Copper content in copper concentrates 351,000 tons
Copper content in copper concentrate 921,000 tons
SX-EW refined copper 234,000 tons
Our equity shares
15.79%
3%
Worldwide distribution of copper mines
A major feature of non-ferrous metal deposits is that they are unevenly distributed in specific locations. In terms of copper resources, South America accounts for nearly half of the world's copper production, with many deposits distributed in Chile.