Copper Alloys for Connectors
Products and Services
Copper Alloys for Connectors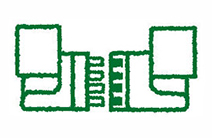 Our products relating to connectors are introduced here.
The connectors in electronic devices such as smartphones are becoming more diverse and compact.
Our copper alloys are meeting needs for conductivity, strength, and other properties.
We also provide one-stop services including stamping on consignment of ultrafine connector contacts and plating on consignment.
Connector-related Products and Services