3D Formable Sheets for EMI shielding
Shielding Materials
Under Development
3D Formable Sheets for EMI shielding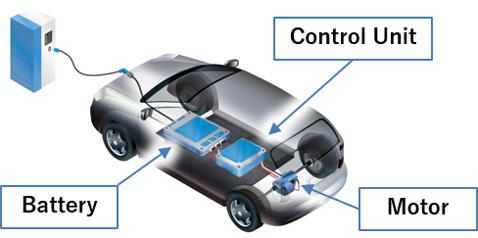 Provides shielding from noise generated by parts (batteries, control units, motors) and charging equipment mounted in electric and other vehicles.
Prevents malfunction of sensors caused by external low-frequency noise.
Features of Electromagnetic Shielding Sheet
Noise in a wide frequency range can be shielded.
Can be molded into various shapes and cover the entire noise source without gaps.
The type of resin film can be chosen according to the application.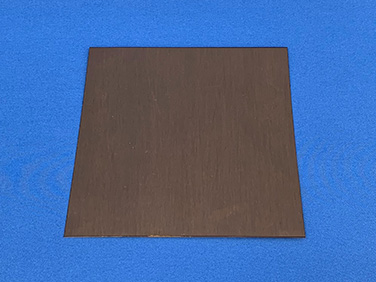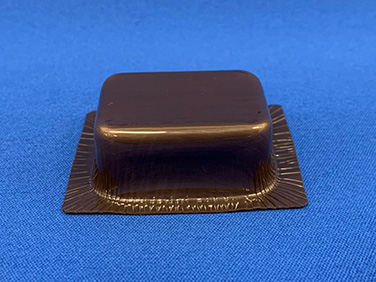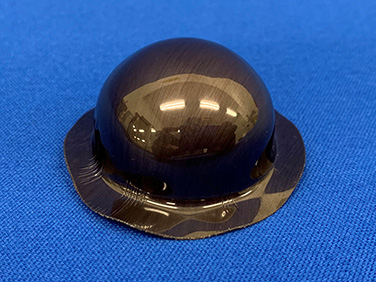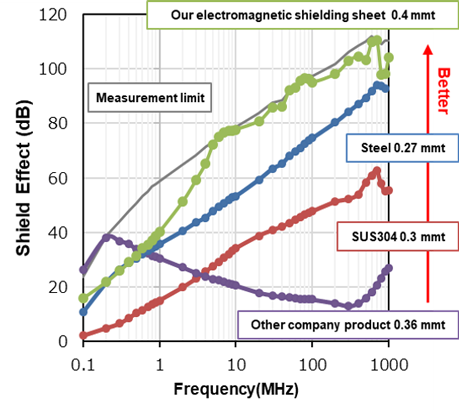 Exhibits magnetic field shielding effect of at least 30 dB in the frequency band of 500 kHz or more (measured by KEC method)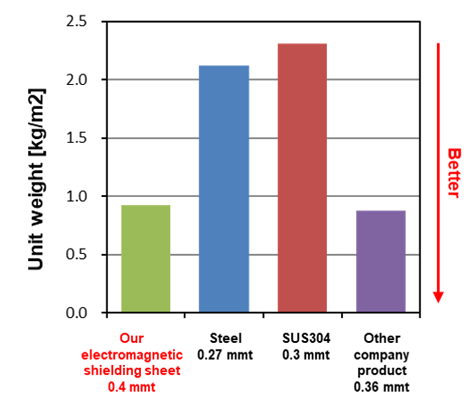 Very lightweight shield sheet due to resin film and copper foil composition