Products and Services
Displays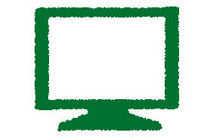 Our products relating to displays are introduced here.
We provide sputtering targets of various shapes, used to form transparent conductive films and oxide transistors of LCD, OLED and other panels.
We also provide sputtering targets with special functions, such as for forming films to adjust light refractive index, and for forming chemically resistant barrier films.
Display-related Products and Services