Products and Services
Copper Foil
We provide a one-stop service with two kinds of copper foil products - treated rolled copper foil and electro-deposited copper foil, according to specifications and requirements of customers.
Treated rolled copper foils help to meet next-generation needs under the perfect quality management and supply system achieved by our world-class integrated manufacturing.
Search by type of copper foil
Search by copper foil application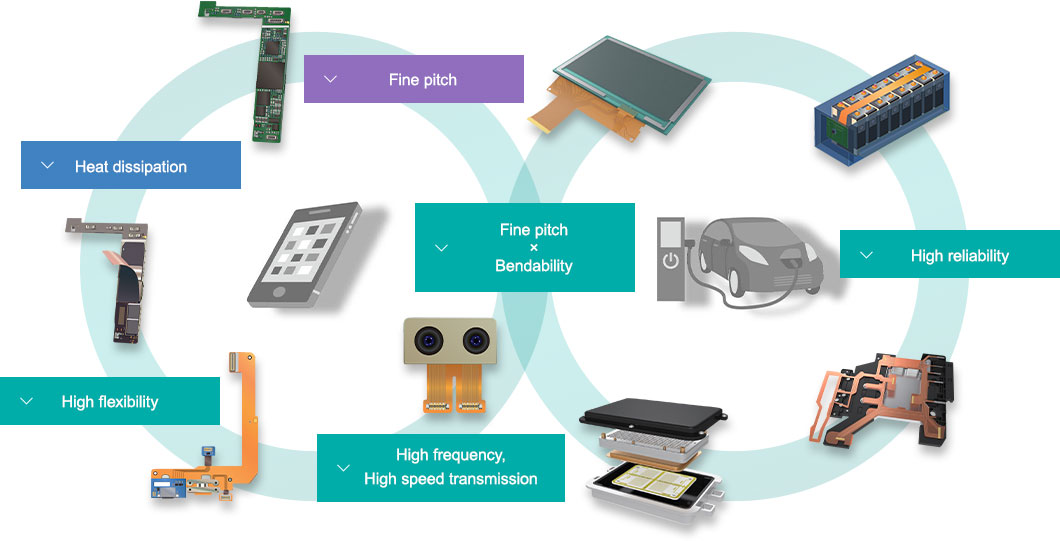 Electro-deposited copper foils for rigid circuit boards / Fine pitch
Foils for flexible printed circuits (FPC) / Flexibility
Surface treatment for high frequencies/high frequency, fast transfer
Our products have been used in various applications, including millimeter-wave -radar antenna for vehicle, heat dissipating boards, and shielding material.
For details, please contact the Copper Foil Department.