Products and Services
Thermal Control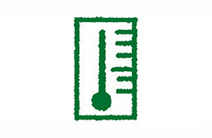 Our products relating to thermal control are introduced here.
In products from smartphones to in-vehicle electronics, technologies related to heat are drawing attention. As electronic devices of all kinds gain more advanced functionality even as they become smaller, the needs arise for suppressing heat generation, heat dissipation, and alleviating thermal stress, and also for making effective use of thermal energy.
Applying the expertise built up over many years of alloy design and ceramic materials development, we develop and manufacture materials for various kinds of thermal control.
Thermal Control-related Products and Services